Bolton Specsavers recruits new staff members in preparation for store relocation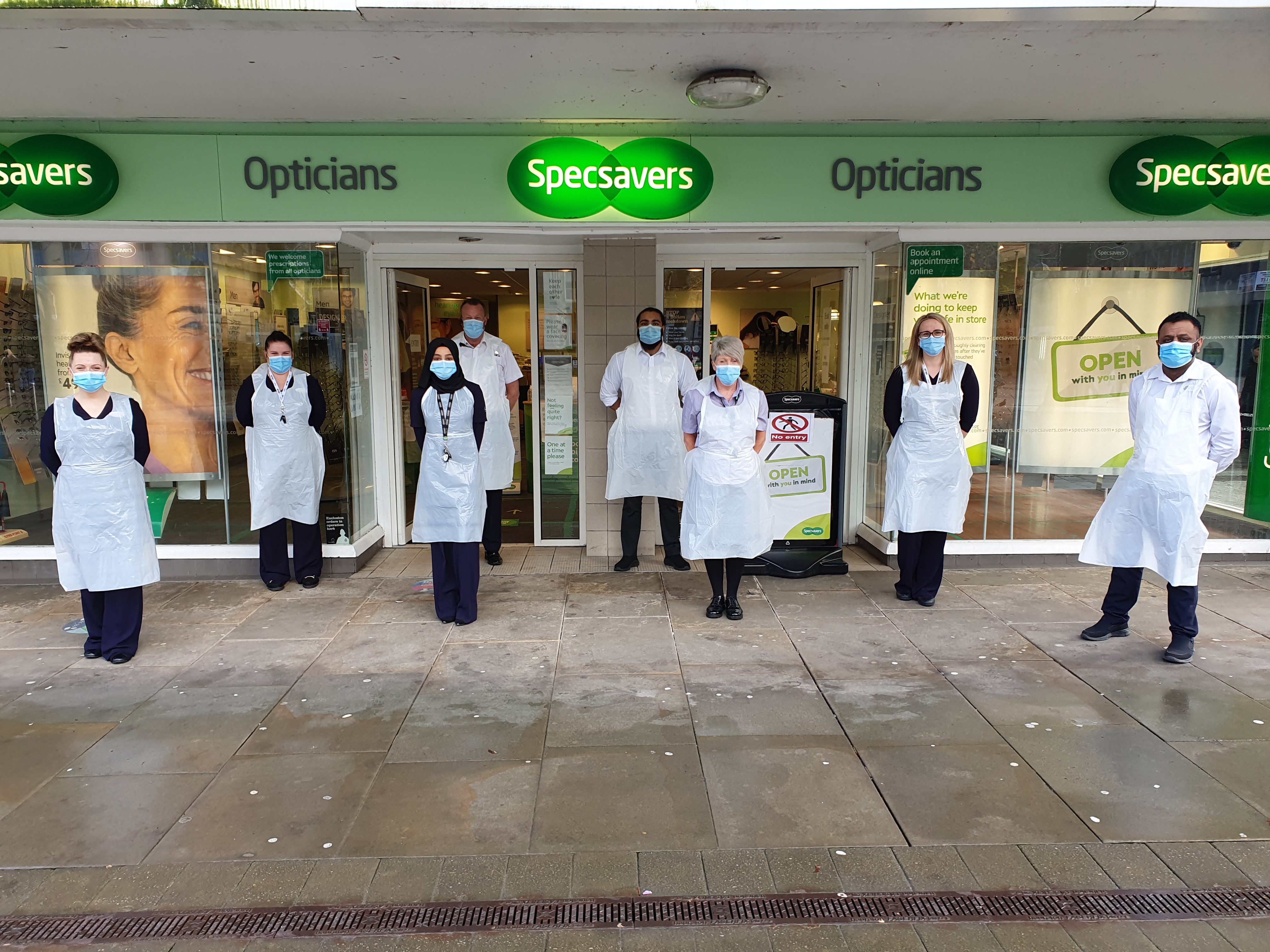 SPECSAVERS in Bolton has expanded its talented team with four new recruits ahead of the store's early 2021 relocation.
SPECSAVERS in Bolton has expanded its talented team with four new recruits ahead of the store's early 2021 relocation.
The Bolton store, which has been operating in Crompton Place Shopping Centre for 15 years, will be moving to the nearby Victoria Plaza in March 2021.
In order to meet the needs of those with missed appointments over lockdown, the Bolton store has recently recruited four new staff members across its Call Centre, Clinical, and Dispensing teams, as well as happily welcomed back all staff who were previously on furlough.
Having outgrown the current unit, the complete Bolton team will be moving to a bigger store in Victoria Plaza. This larger store unit will allow for more space for customer care.
Robert Ogg, store director for Bolton Specsavers, says: 'We have had some great memories at the Compton Place Shopping Centre unit, but it's time for us to seek bigger opportunities. I'm certain that the relocation will be a massive benefit to those in the Bolton area who are seeking safe and quality eye care.'
The new store will continue to provide all its current services including pre-screening, dispensing, and as a call centre.
To maximise accessibility, the new store will include a lift for customers to use to get between the two floors. The store will also be complete with all necessary customer facilities.
Specsavers in Bolton remains open for all eye care and hearing needs during the current lockdown.
Research* by the retailer showed that a third of people in the UK noticed a deterioration in their eyesight during the first lockdown, so they are encouraging customers to keep their scheduled appointments.
While most retailers have closed under the new restrictions, the government has recognised that opticians and audiologists provide essential health care services. This means that Specsavers will keep its doors open to the public and offer a full breadth of services to the local community.
Robert Ogg says: 'We understand the concern customers have as we move back into lockdown and want to reassure them that it is safe to go ahead and book an appointment or come in as scheduled.'
To book a test at Specsavers in Bolton, please visit https://clicktime.symantec.com/3DTukX9gjJZ888fUzwrLke56H2?u=www.specsavers.co.uk%2Fbolton or call 01204 521122 for more information.
*Specsavers customer panel survey of 1,618 respondents,1 June 2020. 32% of people have noticed a deterioration in their eyesight during lockdown