New 'shop local' app comes to Bolton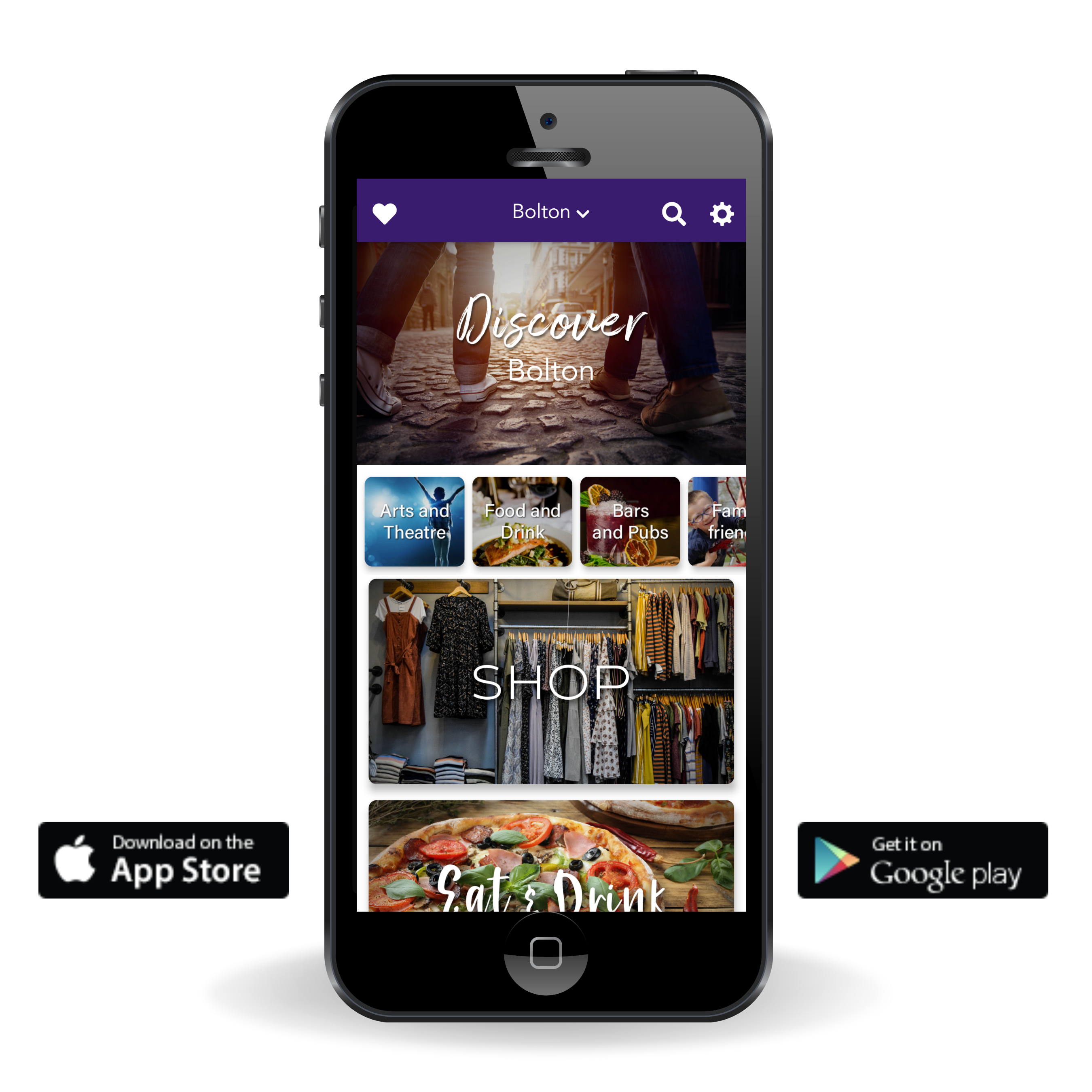 A new 'shop local' app will bring the best of Bolton businesses, leisure, events and offers directly to your phone.
New 'shop local' app comes to Bolton
Bolton Council has commissioned mobile app developer dscvr who are already operating in towns and cities across the UK.
All businesses in the town centre and district centres will be invited to feature on the app for free and will have their own space to promote themselves and any special offers.
The app is part of the Council's 'Welcome Back' plans and the app is funded with the help of the European Regional Development Fund.
Residents and visitors alike will be able to download the app for free to discover the best Bolton has to offer.
Key features of the app:
For businesses
Businesses will be searchable and categorised by type.
Businesses can promote special offers and are able to tailor and update their space on the app
For residents and visitors
Shopping and hospitality discounts and special offers
A vast array of community activities and events
Culture and heritage and leisure activities
Public announcements such as adverse weather, road closures and live updates.
The app can be downloaded from app stores, with the Bolton town centre section will be available from this Friday (September 24).
Further launches for district centres will follow in the next few weeks.
Paula Wood, Centre Manager said
"It's great that retailers and businesses can promote their special offers and services direct to visitors, it's an easy way for businesses to get the word to residents and visitors alike."
Leader of Bolton Council, Cllr Martyn Cox said:
"In the aftermath of the pandemic, this app will promote local businesses to give a much-needed boost to the town centre economy.

"Business can advertise their products and services free of charge and residents and visitors to our town will have an easy way of finding out everything that's on offer.

"Many of us rely on mobile phones in our day to day lives so to be able to access all this local information at the touch of a button will be fantastic."
Bolton Council's Executive Cabinet Member for Regeneration, Cllr Adele Warren said:
"This app is a great opportunity for people to discover the best of Bolton and the district centres.

"It will signpost residents and visitors to places to eat, shop, enjoy leisure facilities and events - and take advantage of special offers."