Cream of the crop heading to Crompton Kitchen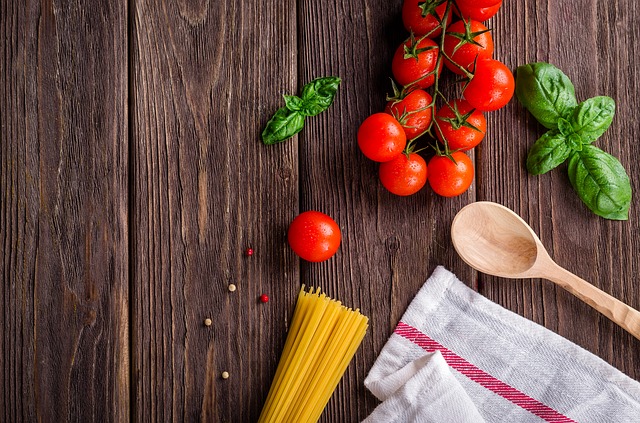 A flaming good 'thym'e is ahead at Crompton Place food festival event.
Cream of the crop heading to Crompton Kitchen
A flaming good 'thyme' is ahead at Crompton Place food festival event.
Top chefs and TV show champions are set to cook up a storm at Crompton Place Shopping Centre this week, as the final prep gets underway for a special event that every foodie in Bolton and beyond will want a piece of.
From Saturday 25 August until Monday 27 August, 'Crompton Kitchen' will welcome a brilliant selection of well-known chefs and local culinary experts, who will be treating event-goers to a feast for the eyes and belly next door to Boots on Hotel Street.
As part of Bolton Food and Drink Festival, which is organised by Bolton Council in association with Aldi, the shopping centre will be hosting live cooking demonstrations for free, between 11am and 3pm each day, with lashing of inspiration and sun-drenched flavours coming from across Europe, Asia, South America and the West Indies.
Paula Wood, centre manager at Crompton Place, is looking forward to three jam-packed days of discovering delicious delights, she said: "Crompton Kitchen is a brilliant event where the whole family can explore a wealth of amazing cuisines, as well as learning insider tips from the exceptional talent we have right on our doorstep, while celebrating the town's fabulous food and drink scene."
"We are delighted and very proud to once again be one of the partners of Bolton Food and Drink Festival. It's the toast of town each year and it brings people from all over the region here. The atmosphere is wonderful and there's nothing better than seeing everyone having a great time eating and enjoying a drink together."
This Saturday, Great British Bake Off 2014 finalist, Luis Troyano will be the compere for the food journey, which kicks off in the 'boot of Europe', with acclaimed Mancunian chef, Rob Owen Brown, Masterchef 2015 winner, Simon Wood, and the team from Bella Italia serving up dishes from Italy.
On Sunday 26 August, join Granada TV presenter Paul Crone, who will host a South American adventure where bakery boss, David Smart of Greenhalgh's will share his passion for pastry, while the culinary whizzes at Chiquito bring the heat, with traditional tastes from Mexico.
Youtube star, Rosie Dummer – known as Rosie Cake Diva – will be the MC for the final day on Monday 27 August, where Bolton-born chef, Mike Harrison will whip taste buds into a frenzy, with local restauranteurs showcasing mouth-watering Indian and Caribbean menus packed with spices and sunshine.
Crompton Kitchen will also cater to little chefs who can enjoy a slice of the action, with a different workshop to take part in each day. At the interactive cooking station, children can create their own pizza to bake at home on Saturday, Mexican-style salsa and tortilla chips are the specials for Sunday, and Monday wraps up with sessions on how to make coconut sweet treats.
There will also be a fun trail activity, where young ones can hunt for fruit and veg hidden in Crompton Place retailers' shop windows, with a little something for each participant to take home.